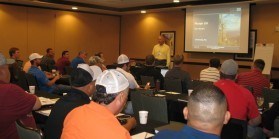 Operator knowledge is often the # 1 key to well performance! To assist operators in the improvement of well production,  Shale Tec LLC is pleased to offer a 2-Day and a 1-Day Plunger Lift Training Course. Either course can be an open registration regional class or an in-house event. Shale Tec's 2-Day Plunger Lift Training […]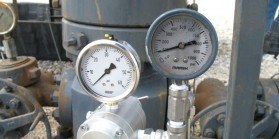 The December 2014 Journal of Petroleum Technology article "Paying Close Attention to a Gas Lift System Can Be Rewarding" shows significant production improvement is possible by applying the appropriate skills to gas lifted wells. The same is true with Plunger Lifted wells. Time constraints, limited access to key cycle data and lack of operator training are key contributors to under performing wells. Shale Tec's coaching is an effective means to improve plunger lift capable well's performance while adding key knowledge to production staff.
Increased production, improved site safety and lower LOE costs are benefits typically associated with remote surveillance and optimization of plunger lifted gas wells. For wells in the middle of nowhere or next to a shopping mall, see how Shale Tec can help Optimize Well Performance.